Link to Rider student's memorial page. Thanks to Mrs. Devercelly for remarks and link
From Julie Devercelly, mother of Gary (2/3/08): There is no doubt Gary's death was a result of not only a hazing, but a fraternity hazing ritual where all pledges were required to consume large amounts of alcohol in a very short amount of time.  All 14 pledges drank, two went to the hospital, and one died of an alcohol overdose. Not once as his parents have we heard the police or prosecutors office NOT say hazing was a factor in Gary's death.  From the time the police arrived on the scene at PKT, they saw it as hazing.  After extensive hours of investigations, interviews, and discovery five people (two university officials/administrators and three fraternity officers) were indicted for the aggravated hazing death of our son Gary DeVercelly, Jr. The prosecutor's office eventually dropped the charges against the two university officials, but the other three people were sentenced in the hazing death of Gary.  There is no question, Gary's death was a result of hazing."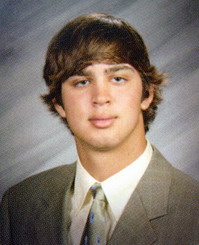 HEAVEN'S BASEBALL TEAM – written by Marcia Sidney-Reed
A Heartfelt Tribute in Loving Memory of my Ivory son, Gary DeVercelly, Jr.
God opened the pearly gates to welcome Gary home,
His time here on earth was for an eighteen year loan.
When he knocked on Heaven's door, all the angels rejoiced,
They knew the Lord's decision was a unique choice.
Gary, affectionately called Gary D flew away on a cloud,
His work was finished on Earth and good-byes were not allowed.
For those of us who loved him, it's hard to understand,
Why the timing, why the calling, why Gary's services were in demand?
God said, I need a general manager for my angelic team.
Gary answered the call, Being a GM has always been my dream!
I have great experience coaching and cheering for others to succeed;
With Lefty calling the plays, the angelic team will lead.
Gary can teach the angels how to pitch, catch, hit, throw, and run
The team will have a winning edge learning how to play and having fun.
Heaven's team has a new leader who passed the heavenly test
When God called Gary, he chose one of his very best.
Gary had a special way of bringing out the best in others,
He was a true testimony of love as he wore the badge of brother.
The message to his parents, his family, and his friends:
"I am hanging out with the Savior and eternal life has no end.
Emily and Noah, please make dad and mom proud,
One day I will see you again and greet you on a cloud,
I have earned my angelic wings and I am watching from above,
I left a legacy of hope in all of the people that I love.
Play the game of life with a winning spirit and a giving heart
Don't worry about me, Heaven's ballpark is truly a work of art.
I have reached the ultimate game that will never, ever end
I am managing Heaven's Baseball Team and God gave me a win!
Thanks for the colorful memories.