Welcome to the Unofficial Hazing Deaths Database Clearinghouse, Part Two
Bio:
Hank Nuwer, emeritus professor, Franklin College; author of Broken Pledges: The Deadly Rite of Hazing and four other books on hazing for Indiana University Press. Hank Nuwer SUNY Buffalo State Hazing Research Collection:
https://library.buffalostate.edu/archives/nuwer
Last update March 7, 2023. At least one U.S. school, club or organization hazing death has been reported every year from 1959 to 2021, according to my research. (That is, one or more deaths a year each year from 1959 to 2021. No deaths have been declared from hazing in 2022).–HN
Note: Barring some additional data, 1952 and 1958 and 2022 were the last years free of reported hazing deaths in U.S. and North American schools since 1948. Breaking News: Kentucky considers making hazing a felony (Bill will be called Lofton's Law if passed).
180) 2000
Chico State University (California)
Pi Kappa Phi
Alcohol death directly caused by hazing
Pledge Adrian Heideman died after being encouraged to drink. Some members, including chapter officers, received a light jail sentence. Three men (Brandon Bettar, Richard De Luna, 21, Sam Dobbyn, 21 were sentenced to 30 days in county jail, three years court probation and $640 in fines, Prosecutor Michael Ramsey said.
They and three other fraternity members, Mark Bates, Nicholas Sutton and Theodore Bloemendaal, agreed to pay the Heideman family $75,000 each in return for being dropped from a lawsuit. Alcohol was cause of death.
181) 2000
Old Dominion University
Alpha Tau Omega
Big Brother/Little Brother bottle exchange.
The victim who died of alcohol poisoning was Terry Stirling, 19. The family sued ATO.
182) 2000
University of Georgia
Alpha Tau Omega
Road trip death
Pledge sneaks—events in which pledges kidnap members—have widely been condemned by national organizations. Ben Folsom Grantham III died on an apparent pledge sneak. The university condemned the activity but did not rule hazing had occurred.
Over time the university student newspaper had to resort to freedom of information act requests to find out fraternity sanctions for hazing and other problems..
183) 2001
Indiana University
Theta Chi
Accidental rush death
Seth Korona died from the effects of a head injury contracted after consuming beer during a keg stand. Alcohol was a contributing factor but other factors also were involved (previous illness).
184) 2001
Tennessee State University
Omega Psi Phi
Pledging death
A coroner wrote that Joseph T. Green died during an exercise session suggested by members. Physical hazing was a cause of death. Unknown if alcohol was present. This is the second death at this university's chapter.
185) 2001
University of Miami
Kappa Sigma Accidental drowning of pledge (hazing was ruled out until May 2002 when family attorney reopened and won case)
Chad Meredith Chad Meredith, 18, of Indianapolis, drowned in Lake Osceola while with two Kappa Sigma brothers. A judgment in a civil suit awarded the family $14 million from those present at Meredith's death. Alcohol and inaction of brothers present contributed to the death.
186) 2001
University of Minnesota, Duluth
Men's and women's rugby initiation
Death ruled an accident
Although Ken Christiansen had been drinking at an initiation party and veteran members scrawled pictures on their faces, he died of an accident when he fell dead drunk into a creek and died, according to a police investigation. Alcohol consumed prior to going out in freezing temperatures and failure of other athletes to monitor were all factors in the death.
187) 2002
Alfred University
Zeta Beta Tau
Suicide after beating for revealing hazing tradition Member Ben Klein who was beaten after turning his chapter in for what he considered hazing and later was found dead in a creek near the fraternity house. State investigators ruled Klein's death a suicide. Members drank heavily on their porch rather than search for him with rescuers.
Substance abuse was present night of death. Important Declaration: Although media accounts have linked suicides on this page to hazing, it is important for journalists and the public alike to recognize that depression is the most common link to suicides of all populations. I think it important to report when the parents of victims believe hazing is the cause and quote them accurately, but it is also important to note that it is one thing to note there is a huge difference between an alleged link between hazing/bullying and listing it as "the cause" of such deaths. I try to err on the side of caution. HN
188, 189) 2002
San Diego State University
Tau Kappa Epsilon
High-speed pledging-related truck crash
Two males associated with the SDSU Tekes, on suspension for hazing, were killed when thrown from their truck as pledges were being taken somewhere from campus. The dead were identified as Brian Jimenez and Zachary Jacobs, both 18. An angry mother demanded to know why pledges had been taken out when the chapter was under suspension. Exact circumstances unknown to me.
190, 191) 2002
California State, Los Angeles
Alpha Kappa Alpha sorority
Drowning but hazing disputed by chapter
The Associated Press reports that the mother of a drowning victim and her friend may have been partaking in a sorority ritual. The students Kenitha Saafir, 24, and Kristin High, 22, died in waters off Playa del Rey, according to police officers contacted by AP. High may have been performing an unsanctioned hazing ritual for Alpha Kappa Alpha sorority, according to her mother's allegations. Those present denied hazing occurred. The family has announced a civil suit to come. No hazing charges have ever been levied, however. Alcohol or direct physical violence never mentioned in press coverage or attorney's claims.
192) 2002
University of Nevada, Reno
Pi Kappa Alpha
Drowning Death
Pledge Albert (A.J.) Santos drowned in a University of Nevada campus lake. He was a pledge of Pi Kappa Alpha. There were no arrests. A district attorney refused to call it hazing but instead a prank. Alcohol contributed to the death.
193) 2002
University of Maryland
Phi Sigma Kappa
Alcohol Link Investigated in Bid Night death
Daniel Reardon, 19, was found in a coma in January at the Phi Sigma Kappa house following Bid Night. Authorities and his family blame an alcohol drinking tradition associated with pledging for his death. No hazing charges were filed. Alcohol was cause of death. The ritual was a half-gallon of bourbon that was passed around a circle with each pledge expected to guzzle from it.
194) 2002
MacDonald Middle School
East Lansing, Michigan
Hazing and bullying
Matt Epling became the face of a hazing victim after committing suicide, according to his father and numerous media reports.
195) 2002
Occidental College (California)
Alpha tau Omega
Sleep deprivation of pledges sent on an annual Eagle Rock, Ca. to Las Vegas pledging "tradition"
Sadly, on June 25, 2022, the Hazing Deaths unofficial clearing house adds the previously overlooked death of Gregory (Greg) Randall Davis, an 18-year-old baseball player and Alpha Tau Omega pledge. He and four other ATO pledges were returning from a roundtrip pledge scavenger hunt when pledge driver Andrew (Andy) Crocker fell asleep at the wheel. His Mazda 929 flipped, throwing the unbelted Davis from the car. He died while being airlifted to a hospital. The injured were Crocker, Emerson Nagle and James (Jim) Hart. Theodore (Ted) Helgert was uninjured. Police said the driver had not used alcohol nor drugs. Occidental ATO had earned headlines (right after the tragedy) in 1992 after a scandalous rape poem was sent out in a newsletter that also announced an abhorrent "buddies and slutties" party.
Occidental ATO also had previously been in the news after a pledge was seriously injured in a hazing incident.
Inn an unrelated action, Occidental baseball players after the death demonstrated no-confidence in Coach Jeff Henderson, a former Occidental player. Occidental student Jeff Weiss, today a writer, wrote a tribute to his friends following the accident.
History: Occidental presidents allowed freshman hazing in the form of a pajama parade to continue until a 1913 ban.
Occidental ATO in 1957 had said it ended hazing in its chapter. The chapter's attitudes toward pledges shown here in a video.
Thank you to Gregory's aunt for alerting Hank Nuwer. Sadly, the next year four Yale baseball players died in a similar accident. See next item.
(196, 197, 198, 199) 2003
Yale University
Delta Kappa Epsilon
Death after Night of Chapter "Ride" into New York (ruled accident and non-hazing but WAS pledging-related)
Following an old custom of pledges taking a senior fraternity member on a "ride" into New York City, a caravan of brothers and pledges returned to New Haven. Near Bridgeport, one of the DKE vehicles hit a semi that had broken down. Four young men were killed and five were injured. Yale sophomores Nicholas Grass, Kyle Burnat, Andrew Dwyer and junior Sean Fenton perished. An alumnus of that fraternity chapter in 2011 angrily wrote me that a scavenger hunt should not be called hazing. This seems to be a case of hidden harm. While the four deaths occurred after a scavenger hunt, the driver himself was not intoxicated. Alcohol was consumed by all or some of the deceased but alcohol was not the direct cause of their death.
200) 2003
Plattsburgh State (State University of New York)
Psi Epsilon Chi (suspended and unrecognized at time)
Torture and alcohol in hazing incident
Hazing convictions Following the death of 18-year-old Plattsburgh State University freshman Walter Dean Jennings, 11 fraternity brothers were convicted of crimes and served smaller sentences. Police stated that
Jennings apparently died of swelling of the brain related to water intoxication. See the story of his death in a documentary distributed by Vimeo.
Some members had been drinking heavily night of the death. Jennings died of a chemical unbalance due to coerced water drinking.
201) 2003
Rochester Institute of Technology (New York)
Kappa Phi Theta
Pledging-related death
Jerry Hopkins, 36, a fraternity pledge attending the National Technical Institute for the Deaf, died on a campout with the Kappa Phi Theta fraternity in Pennsylvania's Allegheny National Forest. Autopsy was inconclusive.
Circumstances unknown to me. –HN
202) 2003
Plymouth State University
Sigma Kappa Omega sorority (a local that formerly was a national sorority)
Pledging-related death in car crash
Pledge Kelly Nester of Coventry, R.I., died following the crash of Jeep Grand Cherokee. 10 pledges were stuffed in the Cherokee and on the floor without seatbelt restraints to protect them, police determined. A lawyer for the driver of the vehicle denies that any swerving or hazing occurred. A civil suit has been launched. Unknown to me if any pledges had been drinking. The driver was not cited for an alcohol violation, however. The direct cause was the accident itself.
203) 2003
Bradley University
Phi Kappa Tau
Rush-related death
Robert Schmalz, 22, died following a rush event in which he consumed a lethal amount of alcohol. He was a member, not a pledge. Alcohol contributed to the death.
204) 2004
University of Colorado
Chi Psi
Hazing
Gordon Bailey, 18, died after pledges consumed massive amounts of alcohol. It was a traditional bottle exchange at a bonfire in which pledges were expected to share at least 10 bottles of hard alcohol and wine.
Alcohol was the cause of death. Members delayed calling 911 for hours. Members wrote all over him with markers as he lay dying.
205) 2004
University of Oklahoma
Sigma Chi
Alcohol death of pledge
Blake Hammontree was found dead in the house at 10:30 a.m. following a function at the house. Family called the incident hazing, but coroner termed death accidental. It was a bottle exchange. Hammontree and his pledge brothers were given gifts of Hot Damn and expected to chug. Five were charged with minor crimes.
Alcohol was the cause of death. Update: 2017–Oklahoma Sigma Chi was no better after reinstatement. Another new member died of alcohol poisoning in 2016, and the chapter went on probation Jan 2017.
206) 2004
Southern Illinois University at Carbondale
Pi Kappa Alpha
Underaged pledge drowned in a canoe accident after being given alcohol by a member or members. The group previously had participated in a scavenger hunt, a form of hazing.
Although the university declared that hazing was not a factor in the accidental drowning, most schools in the years that follow post that giving alcohol to pledges is a hazing violation. The chapter was cited for eight alcohol violations and expelled the chapter. The victim was Brent E. Johnson. The location was Cedar Lake. Source: Fraternal Law, September 2004.
207) 2005
Chico State University (California)
Chi Tau (college-banned chapter)
Hazing death
Eight men were charged with crimes in the death of pledge Matthew Carrington, 21. Convictions included one felony count for a sentence of one year in prison. Members who demanded Matthew drink water to the point of death were heavily intoxicated.
Matthew's mother Debbie Smith tells of her son's ordeal and her family's in her chapter in "Hazing: Destroying Young Lives."
208) 2005
University of California Irvine
Lambda Phi Epsilon
Pledge beating death and coverup
Pledge Kenny Luong of Cal Poly Pomona died in August after competing in a football game with other pledges against members of the Irvine chapter. There were many more members than pledges in the roughly played game.
209) 2005
University of Texas
Lambda Phi Epsilon
Alcohol death of a pledge
Phanta "Jack" Phoummarath died of acute alcohol intoxication during a fraternity event. Toxicology ruling came January 2006. Alcohol was direct cause of death. Pledges were pressured to drink and eat spicy foods.
Jack Phummarath
210) 2006
University of Texas
Sigma Alpha Epsilon
Death in fall
Police said hazing may have been a factor in the death of pledge Tyler Cross who died in a fall while under the influence of alcohol.
211) 2006
Limestone College (South Carolina)
Athletic party death
The death of athlete Zach Dunlevy received little national attention although many elements of the definition of hazing were present when he died of an alcohol overdose at a party attended by the school's athletes. The college was content to let this death slip under the radar screen with as little public scrutiny as possible. See http://www.stophazing.org/nuwer/dec06column.htm
212) 2007
Stephen F. Austin University (Texas)
Tau Kappa Epsilon
Fraternity party death
The alcohol-related death of Nikolas Gallegos, 18, at a fraternity party led to a letter to the student paper by a relative who pleaded that no fingers be pointed at anyone in the death. A school official declared the incident non-hazing, but circumstances of the death pointed to clear violations of the school's own hazing code. Alcohol was a factor. Update: In 2013, a drunk SFA TKE made a U-turn, collided with a semi. The result was 3 dead, one injured. Does not appear to be hazing.
213) 2007
Rider University (New Jersey)
Phi Kappa Tau
Hazing
Gary DeVercelly Jr.
Information was corrected and updated October 8, 2018. 2009 Tribute link is here.
Julie and Gary Sr. DeVercellys' son, Gary Jr., an avid baseball player and on his way to earn an MBA to become a general manager of a professional baseball team, told his mother he wanted to join Phi Kappa Tau because it stood for leadership and would be good for his resumé and networking. She asked him about hazing. He told her not to worry — hazing is illegal in New Jersey,?and the University takes it seriously. Sadly Gary Jr. died as a result of a fraternity hazing ritual. From the moment detectives walked into the fraternity house, they worked the homicide as a hazing case.
All pledges were 'required' to drink. Two went to the hospital with alcohol poisoning, and one of them died. Gary and the other pledges were hazed numerous times leading up to Big Little Night, the most deadly night of pledging. There were numerous, less dangerous forms of hazing that took place prior to this lethal night. It started with making and wearing tee shirts with demeaning words, to studying while standing for hours in the basement, to unity pushups and sit-ups in the woods in the dark, to a scavenger hunt stretching from New Jersey, to New York City, to Philadelphia way into the early hours. From Gary and Julie Devercelly: To this day we still do not know all of the details of this deadly night. Somehow Gary Jr. made it from the basement of the fraternity house, where pledges were required to consume all of their 'family' drink before leaving, to the bartender's room on the second floor. Numerous people knew Gary Jr. was in trouble and told fraternity members to call for help. Unfortunately, no one listened until it was too late. Gary was placed on a futon and left alone. By the time paramedics were called it was too late. Gary Jr's. parents and younger siblings flew across the country to? be with him in his last hours of life. His parents had to make that decision no parent should ever have to make. With his mother, father, younger sister, and younger brother at his side, Gary Jr. was taken off of life support. LINK to attorney Douglas Fierberg web page: https://schoolviolencelaw.com/estate-of-deceased-college-student-v-rider-university-phi-kappa-tau-et-al/
214) 2008
University of Delaware
Sigma Alpha Mu
Hazing Death after bottle exchange
Brett Griffin, 18, of Kendall Park, N.J died in Newark, DE. The Delta Lambda chapter of Sigma Alpha Mu has been charged with misdemeanor hazing by the Delaware Attorney General's office, the Associated Press reported. Newark Police have charged University of Delaware students, all members or pledges of Sigma Alpha Mu, had already been charged as individuals by Newark police with alcohol and drug offenses stemming from the investigation of the death of Brett Griffin. However, police emphasized the individuals have no links to the death of Griffin. Griffin, died at a party in November. Alcohol with respect to a bottle exchange was direct cause of death. Southern Comfort was the choice of drink for Brett's big brother.
WILMINGTON, Del. — Two former fraternity brothers are not responsible for a pledge's hazing death in 2008, a jury in a civil trial ruled Friday.
Brett Griffin, 18, of Kendall Park, N.J., died early Nov. 8, 2008, from alcohol poisoning after a night of drinking at a Sigma Alpha Mu "Big Brother" party. Fraternity members said the freshman chose to drink.
"This is the reason kids are still dying from hazing in 2013," Julie Griffin, Brett Griffin's mother, said as she left the courtroom. "Everyone wants to blame it on the kids."
Julie and Timothy Griffins filed a wrongful death lawsuit against the national fraternity and several members in 2009, settling before the trial with all but former chapter president Jason Aaron and former pledge master Matthew Siracusa.
215) 2008
Wabash College (Indiana)
Delta Tau Delta
Family member blames death on hazing
The attorney for the family of 18-year-old Johnny D. Smith of Tucson, Arizona who died of alcohol poisoning took the unusual step of calling a press conference calling for investigation of possible hazing. Smith's grandmother, Monya Ballah, Tucson, wrote that her grandson told her pledges were being pressured to drink alcohol in an e-mail to The Indianapolis Star. Alcohol was direct cause of death.
216) 2008
Lenoir Rhyne (Hickory, North Carolina)
Theta Chi
Hazing denied by school but events fit Theta Chi definition of hazing
Police complained that university officials waited two days before asking them to investigate the death of Harrison Kowiak, 18, in what has been called a physical initiation game. The death has not officially been ruled hazing, but the father of Kowiak said the event certainly met the definition of hazing. The mother of Kowiak, Lianne Kowiak, became an anti-hazing advocate
Earlier in the year the Lenoir-Rhyne women's soccer team was videotaped in a hazing incident involving alcohol. Alcohol not a factor in Harrison's condition. Death caused by head injury. Lianne Kowiak has become an activist and winner of the Hank Nuwer Antihazing Hero Award. It is unknown if brothers had been drinking since they waited many hours before getting Harrison medical treatment.
217) 2008
Utah State (Logan, Utah)
Sigma Nu (with Chi Omega participation)
Hazing (alcohol given to male pledges by sorority members)
The death of Michael Starks sent several fraternity and sorority members to jail in 2009. Chi Omega and
Sigma Nu were suspended following the death. Michael's father, George Starks, is an advocate for shutting down all fraternities.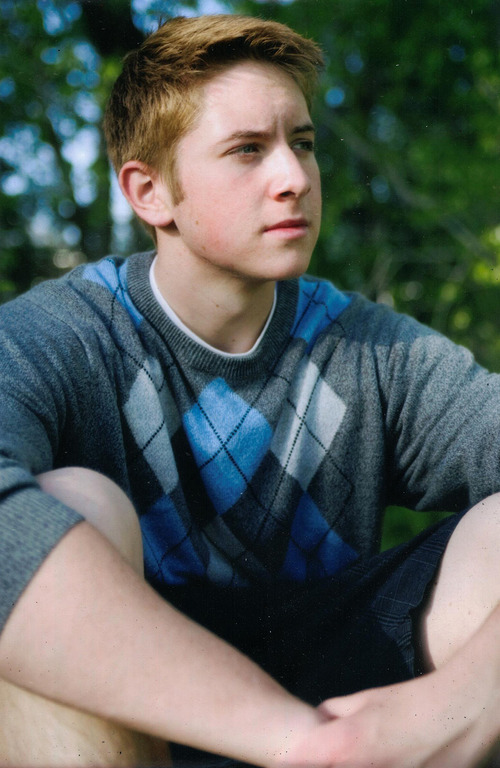 Alcohol supplied by Chi Omega was direct cause of Michael's death. Members of Sigma Nu fraternity and Chi Omega sorority were charged with third-degree felony hazing.
218) 2008
Cal Poly(California)
Sigma Alpha Epsilon
Hazing
The death of pledge Carson Starkey, 18, on December 2, 2008 of alcohol poisoning resulted in convictions of members. His parents are now activists. Alcohol was direct cause of death. It was a type of Big Brother-Little brother exchange of multiple bottles stuffed in a brown bag. Part of the requirement was to consume potent Everclear.
219) 2009
SUNY Geneseo Pigs Drinking Club (sub-rosa organization)
Hazing, alcohol caused
Arman Partamian, a recent Eagle Scout, died from an alcohol overdose. Alcohol was direct cause of death. He was required to play dangerous drinking games.
220) 2009
Prairie View A & M (Texas)
Phi Beta Sigma
Alleged hazing
The parents of Donnie Wade Jr., 20, claim that an exercise session in which their son died was a direct result of hazing. Physical abuse and overexertion contributed to the death. Alcohol was not a factor.
221) 2010
Radford University (Virginia)
Tau Kappa Epsilon
Alcohol-related hazing
The 2010 death of Samuel Mason was called a hazing incident and subsequently resulted thus far in seven arrests in 2011. Punishments were unusually light. A $1,000 fine given most of those charged. Alcohol was direct cause of death.
Hank Nuwer wrote about the death for the Orlando Sentinel.
222, 223) 2010
East Carolina University
Delta Sigma Theta
Traffic deaths allegedly from sleep deprivation
Victoria Carter
A 2012 lawsuit by the mother of a deceased sorority pledge at East Carolina University maintained that the 2010 deaths of her daughter and a second pledge were directly caused by sleep deprivation due to hazing. East Carolina State University Delta Sigma Theta pledges Victoria Carter, 20, and Briana Latrice Gather, 20, died in a car accident. Alcohol was not involved.
224) 2011
Cornell University (New York)
Hazing of member by pledges
The mother of member George Desdunes blamed SAE over allegations this member's death was the result of pressure to drink put upon him by the chapter's pledges. Alcohol was direct cause of death.
225) 2011
Florida A & M
Band Hazing involving physical beating
Band member Robert Champion died on a bus in an incident police have called hazing-related but Robert's mother charged is murder. One participant was sentenced to six years in prison. All others received probation. Physical violence caused the death. Alcohol not a factor.
226) 2012
Delta Gamma Iota
Vincennes University (Indiana)
Hazing death–Heart attack following alcohol served during a pledge night
William (Will) Torrance's death at Delta Gamma Iota (formerly Sigma Phi Epsilon) occurred on Bid Night, hauntingly recalling the death of Chuck Stenzel at Alfred University, a hazing death on "Tapping Night" (tapped for membership) that inspired mother Eileen Stevens to form the antihazing group C.H.U.C.K. (Committee to Halt Useless College Killings) Update on July 14, 2021. "The cause of death was ruled a heart attack precipitated by alcohol intoxication, Vincennes Police Chief Dustin Luking said."
Thanks to Will's brother, Ira Torrance, for the update of 6/13/21.
227) 2012
Madison, South Dakota
High School athletics
Hazing prank (revenge shooting; homicide)
Murder as revenge for athletic hazing: Madison High School graduate Carl Ericsson, 73, received life in prison for the revenge killing of one-time Madison athlete Norman Johnson who Ericsson claimed had hazed him as a schoolboy by flipping a jock over his face. Johnson was shot twice at his own home.
228) 2012
Fresno State University (California)
Theta Chi
Alcohol-related hazing
Theta Chi pledge Philip Dhanens, a 350-pound former football player, died following a weekend binge. He died at a hospital where he had been taken for assistance. Leonard Serrato, 30, served 90 days for supplying the alcohol, and for strongly encouraging Dhanens to consume copious amounts of rum. Another member, Aaron Raymo, served a 30-day sentence. Theta Chi president Daniel Baker also served a short jail term.
"This [hazing] is one aspect of college life that must stop," Mrs. Diane Dhanens said. "This will only happen, gentlemen, if you and I stand together and accept what has happened, accept the punishments for breaking the law, and accept the death of a friend because of poor judgment and not caring about the safety of your fraternity brothers."
229) 2012
Easton, Pennsylvania
Lafayette College
Kappa Delta Rho and other fraternity chapters visited by victim prior to his death
Alcohol related
The president of Lafayette College said that a student, Everett Glenn, who died after drinking at a banned chapter of Kappa Delta Rho was a hazing victim. Members of KDR denied that recruiting had occurred, according to the Lafayette student newspaper. Earlier in 2012, an additional Lafayette College student died after consuming a lethal amount of alcohol on his birthday–a non-hazing death. Alcohol was direct cause.
230) 2012
DeKalb, Illinois
Northern Illinois University
Pi Kappa Alpha
The alcohol-related death of pledge David Bogenberger was hazing-related, according to an investigative report by Dane Placko of WFLD-TV, Fox 32. Twenty-two Pi Kappa Alpha members were convicted of various misdemeanor charges. Details below are from an article written by Daily Herald reporter Madhu Krishnamurthy,
Bogenberger, 19, a graduate of Palatine High School, and 18 other pledges drank anywhere from three to five 4-ounce glasses of vodka in each of the seven designated rooms at the fraternity house within an hour and a half, according to the amended wrongful death lawsuit filed by Bogenberger's family against the Pi Kappa Alpha International Fraternity, several of its members, and 16 female defendants.
The pledges were asked nonsensical and personal questions, including about their sexual history and preferences and told to drink after each answer by active fraternity members and women invited to participate in "Mom and Dad's Night," a non-sanctioned initiation event. Pledges who expressed reluctance to drink as directed were berated with obscenities until they relented, the lawsuit claims.
The pledges were unable to walk on their own and were taken to the basement of the fraternity house and given buckets to vomit in; they vomited on themselves and each other. As they began to lose consciousness, their limp bodies were left in different places in the fraternity house such as the kitchen and hallway floors, according to the amended complaint.
Bogenberger was put on a bed by his "Greek father," who placed his head and body in such a way that if he vomited, he wouldn't choke, the lawsuit alleges.
The "Greek parents" decided against calling an ambulance or getting medical help for the unconscious pledges, and they told others not to call 911, according to the lawsuit.
A fraternity officer sent a mass text message to members ordering them to delete photographs and videos of pledges who were unconscious, the suit alleges.
Bogenberger was found dead the morning of Nov. 2. His blood alcohol content was 0.351 percent, authorities said.
Reporter Barbara Vitello added the following in her story.
Three men [Hazel Vergaralope, 21, of Dekalb; Michael Pfest, 23, of Chicago; and Michael Phillip, 20, of Western Springs] charged are in photograph.
231) 2012
University of Idaho
Lambda Chi Alpha Drowning death
Preston Vorhauer
A detective investigating the death of pledge Preston Vorhauer ruled that it was a non-hazing death when the pledge died swimming in a deep reservoir accompanied by fraternity members who failed to keep him afloat when the victim faltered. The detective ignored my FOIA request. However, the national fraternity and school clearly have policies forbidding asking a pledge to attempt a risky stunt such as this one. The school was content to let the detective's conclusion stand, but members of the Chad Meredith family who lost Chad in a similar drowning incident have denounced the detective's conclusion.
232) 2012
Bethune-Cookman
Band hazing claimed by family
Sleep deprivation death at wheel
In a lawsuit, the family of Marcus Thomas, 19, blamed his death in an auto accident on his lack of sleep due to Phi Mu Alpha Sinfonia fraternity of America hazing. Alcohol not a factor. Photo and article link
233) 2012
High Point University (North Carolina)
Delta Sigma Phi
Concussion leading to aspiration of stomach contents, then death.
The parents of Robert Eugene Tipton, Jr. have sued the pledge-master of Delta Sigma Phi, son of school president Nido Qubein, alleging that an alleged attack on their son was during a hazing session gone violent, mainly by a single member who allegedly attacked Tipton in a rage. Also involved in the suit is a university security officer. The mother alleges a coverup and destruction of evidence.
234) 2012
University of North Carolina
Chi Phi
Hazing-related, albeit apparently not directly hazing
David Shannon
June 26, 2018–I have gone back to look over the death of pledge David Shannon. Research done by local reporter Sara Salinas many years after the tragedy demonstrates that the UNC Chi Phi chapter clearly created a classic hazing culture. Like the death of Tucker Hipps at Clemson University, David died in a fall under circumstances not 100 percent clear. Here is what Sara wrote:
"Shannon was found dead on Oct. 27, 2012, after a fall from a concrete mixer at a plant in Carrboro. The death was originally investigated for ties to hazing, though no connection was ever found. New information indicates Chi Phi accepted responsibility for hazing its pledges weeks before Shannon's death.
On Oct. 3, 2012, Chi Phi imposed a three-week, self-initiated social probation in response to violations of hazing and alcohol policies.
Although the fraternity accepted responsibility for hazing, an investigation by the UNC Greek Judicial Board found the chapter not responsible and imposed no hazing-related sanctions.
New member activities involved embarrassing activities, physical separation of members and pledges, and the positioning of new members in subservient roles — a "clear violation of the Code (of Conduct for New Member Education)" the Board said.
But the Board ultimately found the event in question was not conducted with malice toward the pledges and found the fraternity not to be in violation of hazing policy.
"The Chi Phi Fraternity has had a presence on this campus since before the American Civil War. Doubtlessly, the pledge process of the Fraternity is steeped in tradition, and (redacted) would seem to be one of those," the final investigation reads. "It is the opinion of the Solicitor that the event was likely conceived in a different time, when hazing was considered much more acceptable and considerations such as public embarrassment of the pledges were not kept in mind."
Here is my reasoning. A hazing death does NOT need to have malice in order for it to be considered a hazing-related death. In many cases, there is no malice. In a few cases, the courts have ruled that a victim must share responsibility for the chapter negligence that led to that victim's death. I am going on the record to say the Board's "steeped in tradition" statement is a flawed and unfortunate choice of words. Thus, while this tragedy isn't as overt and deliberate as the water torture hazing deaths at Chico State and Plattsburgh, it is a case that I feel needs to be included on this list of deaths. [Ed. note: I need to thank reporter Ryan Haar's questions for prodding me to give this case the attention that Sara's dogged research deserves–Hank Nuwer]
235, 236) 2013
Virginia State University
Petersburg, Virginia
Men of Honor Drownings
Marvell Edmonson
19-year-old Marvell Edmondson and Jauwan M. Holmes, 19, drowned after an initiation similar to the 1979 drowning that took two lives at Virginia State.The four defendants charged with hazing were part of the Men of Honor group, police said. They include James A. Mackey, 35 of Midlothian; freshman Cory D. Baytop, 26 of Newport News; and freshman Eriq K. Benson, 19, of Quinton." Police later charged Charles E Zollicoffer, 29. Alcohol does not appear to be a factor.
237) 2013
San Francisco State University (California)
Lambda Phi Epsilon
Alcohol-related hazing
SFSU officials alleged that an April death from an alcohol overdose qualified as hazing. The dead youth was Peter Tran.
238) 2013
Boston University
Boston, Massachusetts
Sigma Alpha Mu
Alcohol related
A national officer of Sigma Alpha Mu said a "meet and greet" party (in the words of BU Dean Kenneth Elmore) for six persons was not hazing when Anthony Barksdale II died from an alcohol overdose. In my opinion, a "meet and greet party" for new members/new pledges is a violation of the national's hazing policy and similar to past Tapping Night deaths. http://www.nydailynews.com/news/national/student-dies-bu-frat-party-article-1.1280008
239) 2013
Baruch College
New York, New York
Pi Delta Psi
Chun "Mike" Deng died while being body slammed from all directions by 20 to 30 members at an off-campus site. He was blindfolded. His tormentors waited an hour before calling 911. Alcohol was a factor but physical pummeling was direct cause. On January 8, 2018, the national was expelled from Pennsylvania schools for 10 years and fined $112,500.
The four defendants, Kenny Kwan, Charles Lai, Raymond Lam and Sheldon Wong, pleaded guilty Monday to hazing and hindering apprehension. Wong did not participate in the assault but helped organize the hazing.
240) 2014
Penn State, Altoona, Pennsylvania
Phi Sigma Kappa
Father alleges hazing practices as pledge and member led son to suicide
Media accounts quoting the father of a suicide as putting blame on hazing practices of Phi Sigma Kappa for causing his son Marquise Braham to leap to his death over Spring Break in March. Fraternity members have denied the father's charges through statements of their attorneys. These are the father's remarks given at his son's church eulogy.
241) 2014
California State University
Northridge, California
Pi Kappa Phi
The family of Armando Villa and his university claim hazing led to the death of the CSUN pledge left barefooted in the rugged Angeles Mountains and forced to find his way home. My records show that Villa is the second pledge to die in the same mountains on a fraternity dropoff. The first was Fred Bronner of Chi Chi Chi.
242) 2014
Clemson University Clemson, SC
Sigma Phi Epsilon
Details covered up or unknown
Although an investigating sheriff at first ruled no hazing was involved in the death of pledge Tucker Hipps from a fall from a bridge, he was on an early-morning run with chapter members and pledges. The activity is generally outlawed as hazing by most national Greek groups. He was the second Clemson pledge to die at Lake Hartwell.
243) 2014
University of Albany
Albany, NY
Zeta Beta Tau (a rogue local chapter, not the national fraternity chapter
Trevor Duffy died from acute alcohol poisoning after being convinced to chug 60 ounces of vodka. See the Wall Street Journal interview with Hank Nuwer.
244) 2014
West Virginia University (Morgantown, W.V.)
Kappa Sigma
Alcohol hazing
Nolan Burch died with a BAC of .493 following a hazing incident in which he was given at least one bottle of hard liquor. See the stophazing.org commentary by Hank Nuwer
245) 2014
Texas Tech University
Lubbock, TX Alpha Sigma Phi
Dalton Debrick, 18 and an incoming freshman, died of alcohol poisoning while pledging the Alpha Sigma Phi colony.
246) 2014
FarmHouse Fraternity
University of Nebraska-Lincoln Lincoln, NE
Alcohol-fueled hazing
Clayton Real, 18, died of alcohol poisoning following an event that resulted in four individuals facing charges.
247) 2014
Sigma Alpha Epsilon
Arizona State University
Drowning after alcohol-fueled hazing
The mother of SAE pledge Jack Culolias successfully campaigned in 2022 for harsher hazing legislation in Arizona eight years following the drowning of her son post-party.
248) 2015
Louisiana State University; Baton Rouge, La.
Physical hazing
Praneet Karki, 22, died following exertion during extreme physical hazing involving the chapter's annual so-called bonding event. He was born in Nepal.
249) 2015
University of South Carolina
Columbia, SC
Pi Kappa Alpha (alcohol overdose at a party)
The sudden death of Charlie Terreni, Jr. due to alcohol poisoning occurred at a late night chapter St. Patrick's party and . All national fraternities regard the giving of alcohol to underage pledges to be a form of hazing. A previous death of a newcomer to a campus group at the University of Missouri, Rolla, was considered to be hazing-related. After correspondence with fraternity leaers that disagree with me calling this a hazing death, I nonethless, given the circumstances, have decided as of May 6, 2017 to include the death of Mr. Terreni, Jr. on the list. As the 2017 death of Tim Piazza demonstrates, a chapter that allows a pledge to drink to the point of death must face consequences, no matter how unintended the fatality was.
250) 2016
Ferrum College
Ferrum, Virginia
Sigma Alpha Kappa
Michael Anthony Walker, 20, died in April from an a overdose in an incident that has resulted in providing alcohol to a minor and hazing charges. Charged with various offenses are six individuals.
Three men served very short sentences: Trevin Clark, David Creedon, Michael Rucinski. Three had charges dropped. The mother received a $544,000 settlement.
This is from the Roanoke paper:
"A$25 million wrongful death lawsuit by Melissa Seamster French, Walker's mother, stemming from the 2016 hazing-related death of a Ferrum College student was settled last year for $544,000….The lawsuit argued that Ferrum College and the fraternity's adviser failed to train, supervise and discipline Sigma Alpha Kappa and ensure it complied with state regulations and best practices regarding hazing. It said that the six fraternity members — officers, pledge master and big brother to Walker — failed to protect Walker from unsafe pledging activities, including hazing."
251) 2016
University Of Nevada
Reno, Nevada
Sigma Nu
Pledging-related fall
A chapter at UNR made its pledges clean house and allowed underaged pledges to consume alcohol. Poor judgment led to the death of pledge Ryan Abele. It is listed here as a hazing-related death, despite an apparent reluctance of the Nevada Reno administration to label the tragedy a hazing death. The Sigma Nu national has been very instrumental in fighting hazing. Hoping for transparency in the circumstances of this pledge death of a very accomplished young man at a well-established Nevada-Reno fraternity now banned for 15 years by the college. [Update 12/22/17 Ryan's parents have filed a lawsuit.] A member of Sigma Nu in the Seventies acknowledged that he was injured in similar fashion during his pledging days. Link to one of several reports calling this a hazing death.
252) 2016
Texas State
Alpha Delta Pi
Accidental death at out-of-control, alcohol-fueled off-campus outing where hazing occurred with pledges assigned as security.
The death of a female attendee during an unsafe party thrown by multiple fraternity chapters (Pi Kappa Alpha, Alpha Tau Omega, Delta Tau Delta, Kappa Alpha) was a preventable tragedy that claimed the life of someone who was not being hazed herself. The hazing that occurred within chapters co-sponsoring the party, as reported in press reports, was marked by alcohol abuse which saw numerous people pass out willy nilly at the scene.During the "Monster Mash" party attended by an estimated 2,000 to 3,000 persons, emergency medical personnel treated at least one person for an alcohol overdose. While pledges were acting as security in an act of servitude, first-year student Jordan Taylor, 20 years old, an attendee, was dragged by a malfunctioning bus (there to haul attendees to and from a river tubing party). She was not found for 12 hours and then not by fraternity members, but rather by workmen sent there to fix the bus she lay under. An investigation was held, but the full circumstances of Taylor's death remain murky to this day. Somehow she was struck by a bus and slipped under it (only to be dragged 500 feet without the driver or milling attendees noticing her plight). Significantly, a university investigation found that hazing of male pledges had occurred, and that numerous attendees had passed out at the site of the party. (Emergency service personnel were called to the scene but did not treat Taylor). Minors were served. At least one chapter told members to lie and say the event was BYO. There is no indication Ms. Taylor herself had been hazed at the event. The following have been sued by Taylor's father:
Skyline Party Bus Co., LLC
Burleson SMTX Properties, LLC
Brandon Burleson (employee overseeing the event for Skyline).
B&B Shuttles, LLC
VCD San Marcos River, LLC
Pi Kappa Alpha Fraternity
Alpha Zeta Theta Chapter
Alpha Tau Omega Fraternity
Kappa Alpha Order Epsilon Iota
Delta Tau Delta Fraternity
Delta Tau Delta Zeta Delta Chapter
253) 2016
University of Louisiana, Lafayette
Kappa Sigma
Pedestrian killed by sleep-deprived pledge
After days awake during Hell Week, Michael Gallagher, Jr. fell asleep at the wheel and his car slammed into pedestrian Rustam Nizamutdinov, 25, killing him. Local activists castigate the university for waiting until a civil suit occurred a year later before ULL officials admitted that the sleep deprivation qualified the death as hazing-related.
254) 2016
Penn State
Alpha Tau Omega
Alcohol given pledge by individual brothers
Joe Dada died after drinking alcohol supplied by individual members and others not affiliated with the ATO chapter. The case is similar to other instances where a national fraternity argues that it and a chapter should not be blamed for what individual members do.
255) 2017
Penn State University
Beta Theta Pi
Eight men charged in PSU death of Tim Piazza received very little punishment, including house arrest in two cases. Members present when Tim Piazza lay dying included Brendan Young, Daniel Casey, Gary DiBileo, Luke Visser, Nick Kubera, Jonah Neuman, Joe Sala, and Michael Bonatucci.Tim's parents have become nationally known antihazing advocates. The chapter's adviser maintained that he was sleep in his room as a drunken night of partying transpired that included the fatal hazing of Tim Piazza who fell without anyone rendering aid or phoning 911 in a timely manner.
256) 2017
Louisiana State University
Phi Delta Theta
Alcohol-related hazing death following inane questioning and physical abuse
Jail time for two in Max Gruver Death: July 2019
Louisiana State University President F. King Alexander disclosed that police are investigating the sudden death of Maxwell (Max) Raymond Gruver, 18, as alcohol-related hazing that occurred at the Phi Delta Theta house, and that all Greek activities are suspended. The national Phi Delta Theta organization has thrown its support behind police and school officials to investigate the hazing.
East Baton Rouge Parish Prison charges against:.
Matthew Alexander Naquin, 19, of Boerne, TX (charges of hazing and negligent homicide)
Zachary Castillo, (charge of hazing)
Elliott Eaton, 20, of New Orleans, La (charge of hazing)
Patrick Forde, 20, Westwood, MA (charge of hazing)
Sean Paul Gott, 21, of Lafayette, La (charge of hazing)
Zachary Hall, 21, of Charlotte, NC (charge of hazing)
Ryan Isto, 18, of Canada, (charge of hazing)
Hudson Kirkpatrick, 19, of Baton Rouge, La (charge of hazing)
Sean Pennison, 21, of Mandeville, La (charge of hazing)
Nicholas Taulli, 19, of Cypress, TX (charge of hazing
257) 2017
Hazing Death (Alcohol-related Bottle exchange)
Florida State
Phi Kappa Phi
The alcohol-related death of Andrew Coffey occurred at a fraternity with recent discipline issues for hazing. The nine below faced a judge Feb. 6, 2018.
Luke Kluttz, 22
Clayton Muehlstein, 22
Brett Birmingham, 20
Connor Ravelo, 21
Christopher Hamlin, 20
Anthony Petagine, 21
Anthony Oppenheimer, 21
John Ray, 21
Kyle Bauer, 21
258) 2017
Texas State University
Phi Kappa Psi Hazing
Bottle gift
The practice of gifting or exchanging bottles of booze that a pledge is expected to guzzle immediately has claimed the life of Matthew (Matt) Ellis, a pledge. He died Nov. 13. One brother was charged with supplying the alcohol.
Matthew Ellis
259) 2017
University of Southern California
Phi Kappa Psi
Suicide allegedly a result of head injury caused by hazing A lawsuit by the mother of Alasdair Russell says that complications from a hazing head injury led to his suicide.
260) 2017
Hampden Sydney College (Virginia) swim team and Alpha Chi Sigma, a chemical sciences association.
Allegations of hazing
Under investigation and subject of a lawsuit: the death of Harrison Carter Cole, Hampden Sydney College, associated with the college swim team and Alpha Chi Sigma December 21, 2018: Joint Press Statement Issued by John P. Fishwick, Jr., counsel for Bill and Carol Ann Cole The parents and family of Harrison Carter Cole, Alpha Chi Sigma fraternity, on behalf of itself and various individual members of the fraternity, and Hampden-Sydney College reached an amicable settlement of $2,350,000 for all legal claims arising out of the untimely passing of Carter Cole on March 25, 2017 following a fraternity event. Carter's family has lost a most beloved son and brother. The settlement allows all of the parties to avoid the emotional, legal and financial burdens and risks associated with litigation and trial. By: the parents and family of Harrison Carter Cole, Alpha Chi Sigma, on behalf of itself and various individual members of the fraternity, and Hampden-Sydney College.
261) 2017
Northwestern University
Alpha Kappa Alpha
Hazing claimed as contributor to a suicide
The parents of Jordan Hankins allege that hazing contributed to her depression and suicide in January 2017. See the story in The Atlantic magazine.
262) 2018
University of Kentucky, Lexington, KY
Death of a Bystander (Death in accident following hazing of pledges) Car driven by Alpha Tau Omega Pledge
Marco Lee Shemwell, 4, died at a hospital of his injuries after being hit by what police said was an automobile driven by an ATO pledge. Jacob Heil was acquitted of reckless driving in a surprising jury verdict. Newspaper accounts say under-aged pledges were served alcohol, a hazing offense, at a football tailgate party that day. Editor: Fundraiser for Marco Lee: https://www.wtvq.com/2018/09/19/fundraiser-family-boy-hit-car-raises-three-times-goal/
263) 2018
Texas A & M
Phi Gamma Delta
Hazing
Joseph Little collapsed and died in August 2018 during pledging activities found by administrators to be hazing acts.. He had been accepted into Phi Gamma Delta (Fiji), the same chapter where Trey Walker died in 1997. The death first was called suspicious by law enforcement.
264) 2018
Ohio University
Sigma Pi
Hazing
Collin Wiant, 18, passed out and subsequently died after drinking too much, according to a Sigma Pi member who had spoken to a 911 dispatcher. See this moving interview with Collin's parents conducted by Tara Morgan of ABC-TV in Columbus. The cause of death was nitrous oxide ingestion. The parents label their son's death as hazing-related.
265) 2018
University of Texas.
Texas Cowboys
Distracted Driving
Parents allege sleep deprivation was a factor in accidental death The question. Was Sleep deprivation (a form of hazing) a factor in the death of a Texas Cowboys "Newman"? UT officials acknowledged serious hazing and animal abuse had occurred and expelled some members, but denied that sleep deprivation led to the death of a "New Man" trying to join the Texas Cowboys Spirit Group at the University of Texas. The pickup truck accident that killed new man Nicky Cumberland occurred right after the spirit group's hazing and alcohol-fueled "retreat." Background: A "retreat" once led to the death of Cowboys "New Man" Gabe Higgins–a death chronicled in "Wrongs of Passage." Parents also plan a civil suit.
266) 2018
Texas Christian University
Fraternity hazing (Kappa Sigma)
Suicide by member charged with hazing offense
Andrew Walker committed suicide after police charged him with hazing and DUI. He was charged following a hazing in which a student was hospitalized for acute alcohol intoxication. He and Christopher Barker were alleged to have coerced pledges into drinking as many as 15 shots in rapid succession.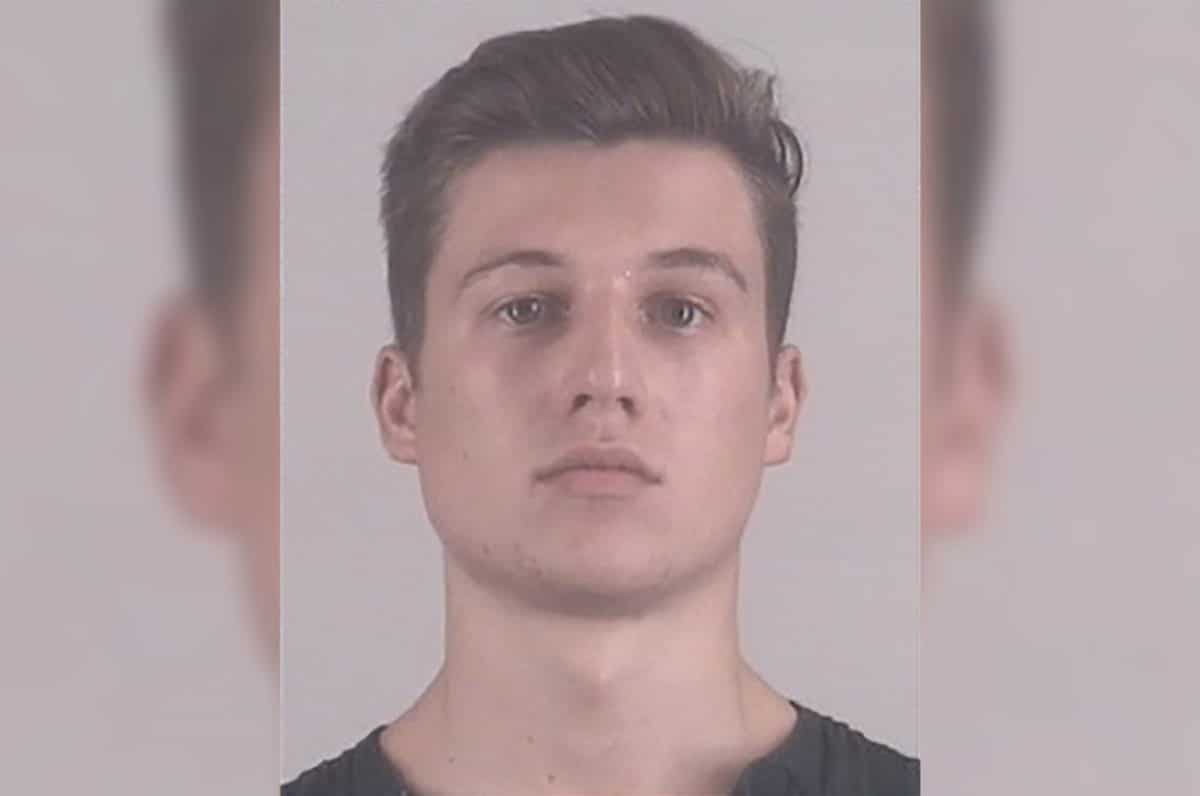 Andrew Walker
267) 2018
University of California at Riverside
Alpha Phi Alpha
Hazing a possible contributory factor in death
268) 2018
University of California, Santa Cruz
Theta Chi
Alcohol-related fatal fall.
Station KSBW first reported that a University of California, Santa Cruz fraternity (Theta Chi) chapter was expelled for a 2018 hazing death. As of July 28, 2019, the only student from Santa Cruz listed in the news as dying June 20, 2018 from an accidental fall is Alexander Beletsis. On October 31, USA Today's Chris Quintana reported that Beletsis, 20, died following a fall linked to alcohol consumption, a not-so-infrequent cause of death in hazing tragedies. His family has filed a lawsuit. Carolyn Golz, College Administrative Officer for Cowell and Stevenson colleges, had called the death "an accident" back in June 2018.
269) 2019
Delaware State University
Kappa Alpha Psi
Hazing that allegedly led to sleep deprivation and a fatal auto accident
Marlon Jackson, 23, died and three other young men in the car were injured, one critically, when their car collided in the wrong lane with a pickup truck.
270) 2019
University of California, Irvine
Sigma Alpha Epsilon
Alcohol-related. Big Brother Night death.
Noah Domingo died at a Sigma Alpha Epsilon event. The cause was acute alcohol intoxication. Noah's father said the youth's death was the culmination of many illicit pledging activities that constituted hazing. The chapter was tossed by the school and its national. SAE has been called "America's deadliest fraternity" by Bloomberg News. Police called the death alcohol-related but said no hazing is involved. Most fraternity programs forbid giving alcohol to minors under the description of a hazing offense.
271) 2019
University of Buffalo (New York)
Sigma Pi
Death following alleged/suspected hazing linked to illness and exertion (the latter the definition of physical hazing)
The University of Buffalo reported the death of student Sebastian Serafin-Bazan. The case is under a police investigation. Several members or pledges fled as Sebastian lay dying, according to witnesses. Link to Buffalo News story
272) 2019
Lowell High School, Massachusetts
Suicide blamed on hazing and bullying
The Boston Herald on April 21, 2019 linked the suicide of Anna Sophia Aslanian, 16, to hazing and bullying. Important Declaration: Although media accounts have linked suicides on this page to hazing, it is important for journalists and the public alike to recognize that depression is the most common link to suicides of all populations. I think it important to report when the parents of victims believe hazing is the cause and quote them accurately, but it is also important to note that it is one thing to note there is a huge difference between an alleged link between hazing/bullying and listing it as "the cause" of such deaths. I try to err on the side of caution. HN
273) 2019
Cal State Fullerton
Chi Sigma Phi sorority
Allegations that alcohol-accompanied hazing
A lawsuit was filed by the parents of Bea Castro alleging she was coerced to drink a lethal amount of alcohol in a hazing incident.
274) 2019
Washington State University
Alpha Tau Omega.
Charges placed in alcohol-related hazing
This is an update on the tragic death of pledge Samuel Martinez. June 3, 2022. Pullman police have now made arrests in the tragic death.
275) 2019
Cornell University
Phi Kappa Psi
Allegations of alcohol-related hazing and humiliating hazing at an unauthorized dirty rush party
Citing a family's frustration over a lack of information related to the death of Antonio (Anthony) Tsialas, family attorney David Bianchi settled a lawsuit against Cornell, the fraternity and individual members.
Parents John and Flavia Tsialas began a foundation.
Although Tsialas died in October, his death at a Christmas theme party was reminiscent in several ways to the death of Chad Saucier at an Auburn Phi Delta Theta Christmas theme party where pledges dressed as elves. Many disturbing details have been uncovered by a private investigator. In particular, the alcohol served and poured that night was dangerously excessive. Still, not enough details have emerged yet for charges to stick. His parents have offered a reward for information.
Here is a copy of the complaint.
COME NOW, the Plaintiffs, JOHN TSIALAS and FLAVIA TOMASELLO, as Personal
Representatives of the Estate of Antonio Tsialas, deceased, and hereby sue the Defendants,
CORNELL UNIVERSITY, PHI KAPPA PSI FRATERNITY, INC., NEW YORK ALPHA OF
Pm KAPPA PSI ASSOCIATION, INC., ANDREW SCHERR, SHANE ROHE, WILLIAM
GRANATH, RYAN BERMAN, NOLAN BERKENFELD, PIETRO PALAZZOLO RUSSO,
FELIPE HANUCH and JOHN JACOBS,
Background: The story here concerns the first confirmed fraternity hazing death–also at Cornell in a gorge tragedy.
276) 2019 death reported in January, 2021
University of Nebraska
Lambda Phi Epsilon
Suicide following hazing
A family member claims Rahil Jalil committed suicide after being coerced to urinate on fellow pledges who disobeyed senior members. He was 18.
277) 2019 death reported 2021
Bloomsburg University
Kappa Sigma fraternity and Alpha Sigma Tau sorority
The family of Justin King is suing for wrongful death. After partaking in alcohol-related hazing, King fell over an embankment to his death.
https://www.inquirer.com/news/bloomsburg-fraternity-sorority-
278) 2019
San Diego State
Phi Gamma Delta
Fall from bed while intoxicated due to an illicit pledge event
Reluctantly, for two years I kept the case of Dylan Hernandez listed as only a possible hazing death while it it was being investigated by California reporters. Although the death seems suspicious, a local D.A. ruled differently. He said this: The tragic 2019 death of Dylan Hernandez, 19, who fell from his bunk after attending a party has no basis for hazing or manslaughter charges. At least two journalists interpreted Dylan's death as hazing-related. (H. Nuwer, July 13, 2021). New information in this hard-hitting video of July 28, 2021.
279) 2020
Emory & Henry College
Kappa Phi Alpha Sorority
Deadly traffic swerving done as hazing tradition and for kicks
A 2020 death in local sorority Kappa Phi Alpha at Emory & Henry is in the news after a father claims his daughter's death was caused in a hazing tradition called swerving. Lauren Nicole Sawyer sentenced in July 2022. The victim was Gracie LeAnn Dimit.
280) 2021
Lyon College
Baseball Team
Alleged alcohol-related initiation (UNDER REVIEW BY POLICE)
James Gilfedder, a Lyon College baseball player, died during alleged hazing. Gilfedder's parents told Arkansas media that their son's body was battered, and he consumed a fifth of alcohol after a team "hazing party." Police are waiting for autopsy results before commenting. Media said the house where he parties was owned by an assistant coach.
Update:
Batesville Police Chief Alan Cockrill spoke via telephone to the Batesville Daily Guard regarding statements made by the family of James Gilfedder, the Lyon College baseball player that was found dead in a dorm room on Saturday.
Cockrill told the Batesville Daily Guard that his investigators "saw no sign of foul play at this time," and that they were waiting on autopsy results and the results of toxicology reports.
"Until we get those back, we don't know what happened," Cockrill said.
281) February 2021
Virginia Commonwealth University (VCU)
Richmond, VA.
Delta Chi
Alcohol-related hazing death
A family member alleges Adam Oakes died during a big-little bottle exchange. Medical Examiner says alcohol the cause of death.
282) 2021
Bowling Green State University
Pi Kappa Alpha
Alcohol related Hazing (Updated and corrected, 5/22/22)
Stone Foltz died allegedly after consuming a handle of alcohol, according to his family and friends. Eight members have been charged.
This was a Big and Little party. Thanks to sources: Akron Beacon Journal, May 12, 2021, and sharp-eyed Susannah Frame.
283) 2021*
University of Kentucky
Farmhouse fraternity
Alcohol death in a Hazing Chapter
*The following information came from a University of Kentucky press release and a press conference attended by Zoom by this moderator. HN
University of Kentucky Police: They say the result of their inquiry into the death of Farmhouse pledge Lofton Hazelwood, 18, of alcohol intoxication was conducted by a Farmhouse chapter that hazed all semester. In fact, as Lofton lay dying, pledges were involved in a non-sanctioned event. All but one pledge had consumed alcohol. When a member finally checked on Lofton, he was too far gone to be saved.
My strong feeling is that, with due respect to the UK police department, a full investigation should have been conducted by a joint Kentucky State Police and Lexington, KY investigation. Unless testimony is given in a civil suit, information as to any coercion to drink by members or fellow pledges is lost to the public.
I see no objection to these UK findings: 1) They found hazing was conducted all semester by Farmhouse Fraternity but did not find criminal hazing. 2) Many pledges and members had illegal IDS. 3) Lofton's BAC was 3.54.
284) 2021
Sigma Chi
Western Michigan University
Drunk-driver pledge kills bystander
The parents of Bailey Broderick have criticized law enforcement in Kalamazoo for failing to provide the name of the drunk pledge who hit and killed her while he was on pledge duties. As of April 28, 2022, no charges have been placed. This is the direct opposite of how police in Lexington, KY handled the death of a 4-year-old boy hit by a drunk pledge on "pledge duties."
285) 2021
Pi Alpha Phi
Michigan State University
Recent media reports reported death of new pledge Phat Nguyen as a hazing death.
_________
Disclosure: Schools and fraternities have not always admitted that clear cases of hazing are, in fact, "hazing." In a few cases, there have been coverups. Therefore, the database includes deaths that appear to meet the consensus definition of criminal hazing, accidents while carrying out pledging or pledges being "encouraged" to drink, and suicides where parents believe hazing may have been a contributing factor. Many state laws take the position that hazing is considered hazing regardless of an individual's willingness to participate.
____________________________________________________
UNCONFIRMED-CAUSE DEATHS IN THE NEWS:
1) Currently under investigation and not on 2018 list: Monmouth University, February 2018. Has not officially been linked to an official or illicit pledging event by the school but did follow an unauthorized fraternity party. Activist Evelyn Piazza criticizes Monmouth for a lack of transparency. Here is what is known: Police and prosecutor reports that an accident in the wee hours of February 3, 2018, claimed the life of Monmouth student Dane Fante. Fante was a passenger in the Audi driven by Jose Rivera, a Monmouth Tau Kappa Epsilon member. Toxicology tests have been performed. Mr. Fante was pronounced dead upon arrival at a local hospital.
2) I am still putting together extensive investigation into the death of schoolboy Clarence Lubben in 1905 whose death may have been hastened due to the physical hazing he endured at the hands of older boys.
3) News: July 5, 2022. I am looking into Eastern Michigan Halle Library archives regarding the death and subsequent investigation into the 1991 death of Kappa Phi Alpha pledge Eric Scott Fillyaw.
_____________________
Disclosure and thanks: Rainstorm server payment was donated in 2021 with must-appreciated chip-ins by Natalia W., Gregory, Kathleen, David E., Michelle, Travis, Steve, John B, Kari. TracyMax, Scott, Norm, Alison, Darryl, Mike, Janet, Herb, Lianne, Dan, Paul E., & Bryce. Thank you to these stalwart friends, readers, activists and a family member who came through. HN